tips & tricks
Particularly among players at the early stages of learning to play low whistles, the weight of an instrument can be a talking point.   It should be said whistles are generally the lightest woodwind instruments, with a typical low D weighing around 180-250 grams.   
For interests sake here is a table comparing the weight of woodwind instruments.  Some of the heavier woodwinds do make use of a neck strap.   The lightest woodwind to sometimes make use of a neck strap is the clarinet which typically weighs around 0.8 kgs or 1.7 lbs.  Many heavier woodwinds though, don't have much opportunity for additional support.    A Trombone, which is typically ten times heavier than a low D, has no opportunity for additional support.   
mk Pro D – 240 grams /  0.5 lbs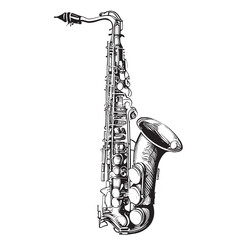 mk Midgie High D – 63 grams / 0.13 lbs
Overton low D – 190 grams  /  0.4 lbs
Typical wooden flute – 560 grams  / 1.2 lbs
*Clarinet – 800 grams /  1.7 lbs
Typical silver flute  – 440 grams  
**Typical Alto Saxophone – 2.5 kgs 
Trombone – 2.7 kgs / 6.1lbs 
Tuba  15.8 kgs / 35 lbs  
*   Sometimes used with a neck strap
**   Typically used with a neck strap
Clogging can be an issue for some whistle players.  Because of this we have spent a lot of time creating whistles that are as 'clog-free' as possible.  Even still, it can occasionally be an issue for some people – please get in touch with us if this is you! Everyone carries moisture in their breath, but some more than others, and this can condense in the airway forming moisture droplets which interrupt the air-stream and cause air noise.
How do I know the issue is clogging?
Usually it develops over the course of  a few minutes after starting to play.  So if the whistle plays fine when you first pick it up, but then you start getting air-noise after a few minutes, then this is almost certainly because the moisture has been building up.  Temperature may also have an affect.  If the airnoise is more consistent i.e present every time you blow from the moment you pick-up the whistle, then the source of the issue may lie with something else.
What can I do about it?  
The good news is that there are a few things you can try.  A watery solution that we can provide, called 'anticondense', can be sprayed onto the surfaces at the end of airway (please see photo).  We don't have this available to buy at the moment but please get in touch ( info @ mkwhistles.com) if you would like some.    This causes the moisture to form in a thin layer, rather than a droplet (for those with technical know-how this is releases the 'surface tension').  It should be applied when the instrument is dry and then allowed to dry before playing.  In most cases this does help a good deal, and it is worth experimenting with.
The problem may improve over time
Do bear in mind that some whistle makes are better than others for clogging – so it may be with experimenting.  It's also true that players tend to push more moisture through the airway when they are in the early stages of learning.    We have worked very hard to make mk whistles free from clogging – with clever design of the airway.   If you do still get clogging issues then please get in touch !  It is so rarely we come across someone with clogging issues that we'd love to hear from you and work with you to resolve the issue.
One of the questions we're asked most, is about making the stretch to reach the fingerholes on a Low D whistle. There's a lot of good news here – we offer a full money back guarantee if you can't make the stretch after a while and, in the last several decades, we could count on one hand the number of people who have made use of the guarantee because they couldn't make the stretch to reach the fingerholes.
This question is more commonly raised by women, who understandably feel that because they have smaller hands – and, let's face it, the majority of items in this 'modern' world are designed for men and man sized hands – that they are more likely to have issues trying to play a Low D whistle. However, in reality gender has very little influence; for whatever reason, women generally carry a lot more joint flexibility than men. Making the stretch to play a Low D is nowhere near as hard as adapting to doing the splits, but it is similar. Women are typically much better at stretching than men.
The fact is that anyone who picks up a Low D initially will not find it comfortable at first. This is true irrespective of age, gender or hand-size. Playing musical instruments of any kind does involve developing strength and suppleness. Part of the beauty of learning to play an instrument is, in fact, seeing yourself develop; revelling in finding something easy to do that was once difficult. Whether it's 'developing your chops' with a trumpet, forming an embouchure on a flute, playing stretched out chords on a guitar or reaching fifth position on a violin, there's some patience, discipline and play-in time required. Perhaps because it's a whistle and whistles are, quite rightfully, known to be accessible instruments to play, this can come as a little bit of a shock to someone who expects it to be easy from the outset.
With a little practice over the first few weeks, it is very easy to adapt to playing a Low D whistle. In fact, it can be said that if your patience doesn't stretch to this then you probably aren't made for playing a musical instrument! Any stretch requires a little work, whether it's touching your toes, doing the splits or putting your foot behind your head, although stretching to reach the fingerholes on a Low D is certainly not as difficult as some of these.
Exceptions
In a very, very small number of cases we have found, even with some practice and patience and communicating with a customer, we can't quite get it to work. Of the many thousands of instruments we have made for musicians around the world these cases could be counted on one hand – literally less than 0.01%. This can occur where several factors combine. For example, old hands that also carry some form of injury. That is not to discount older people who carry a hand injury of some kind, because in nearly all cases it's worth trying and it is remarkable what people can overcome. If this applies to you, we would happily refund you the full cost of your purchase, including any postage costs incurred and offer you a discount on a smaller or different key for your efforts.
Technical notes/further info:
Blayne Chastain's video on the Piper's Grip.
You may also find Cutie Pie's video on the pipers grip and stretches useful.
---